The holidays are finally arriving! I am really happy about it, because I will have almost 2 weeks off from work. This should give me the opportunity to really recharge so that I can start 2021 with a bang 🎉
How about you, are you planning a longer leave or will you be working over the holidays?
I assume not, but otherwise I hope that these 5 bullets will give you some distractions in case you really need to work.
Enjoy today's 5-Bullet Sunday!
---
Content published this week:
Philips NV Stock Analysis. Is now a good time to buy?
The podcast will be recorded later tonight, so stay tuned. It's a bit later than usual due to other obligations this weekend.
---
5-Bullet Sunday is a weekly blog post with 5 topics that were on my mind this week related to Financial Independence and Dividend Growth Investing or something that just fed my curiosity. An overview of earlier posts can be found here
🌲 How to enjoy a dinner with your family
How could I not start this 5-bullet Sunday without a bullet on the upcoming holidays.
This has been a crazy year not only at work and family-wise, but definitely also in the stock market. I think this is a very good reason to open up one of your finest bottles of wines and enjoy it with your beloved ones.
But if you're like me, then you probably prefer to talk about investing with them 😂.
Hence, eDGI comes to the rescue with 3 interesting investment quotes from uncle Warren to keep us sane during the holidays. Ah, and they might also serve very well as a conversation starter!
1. Why you are supporting your family in getting wealthy when you get a very cheap holiday gift (so don't be upset, but proud!):
"A new car will cost me $20.000. And 30 years later, it is going to be worth nothing. However, if I compound that annually for 10 years it's going to be about $150.000. In 20 years, it will probably become $1.5 million. That's just too much to pay for a new car!" – Warren Buffett
2. Why it's important to look after your health first before focusing on your wealth:
"Treat your body like it would be the only car you would ever get in your entire lifetime. For sure I would read the manual 5-times, I would always keep it garaged and I would fix it right away after a little dent or scratch. If you don't take care of your mind and body then it will be a wreck, just like a car might be. What you do today determines how your body will operate 10, 20, 30 years from now." – Warren Buffett
3. How to get everyone at the table laughing when you spot a trader among them:
"We believe that according the name 'investors' to institutions that trade actively is like calling someone who repeatedly engages in one-night stands a 'romantic.'" – Warren Buffett
---
I hope that these 3 quotes will help you out! If you need more quotes, then also have a look at a post from me earlier this year.
🌲 YoY Dividend Growth
I don't expect to receive dividends anymore this year. So let's give you a little sneak preview regarding my year-over-year dividend growth 👌
My annual dividend income increased by 21.43%. I was expecting it to be a bit higher at the start of the year, although I didn't expect a major dividend cut from Shell. Without that cut it would've been definitely a number in the 30% range.
But hey, that's why I designed my portfolio in 4 Tiers with a place for 40 stocks so that the other positions in my portfolio do the heavy lifting.
Having said that, I haven't done all the math yet, but I think that my organic growth in dividends has been flat.
The 21.43% of increase in dividend is probably mainly due to the the new cash deployed in the stock market.
I'll do more analysis during the upcoming Christmas holidays so expect a full analysis of my portfolio performance by year end.
🌲 Renewable Energy Consumption in Europe
It's taking some time, but we're slowly getting there. Just have a look at the below infographic 👇
I find it interesting to see that 19.7% of the energy consumptions comes from renewable energy. The biggest share comes from wind and water, but solar has been the fastest growing energy source in the EU.
Also noteworthy: supporting transport with renewable energy seems to be difficult. It was "only" supported 8.9% by renewable energy.
These are 2019 numbers and they typically come with a one-year lag. It will be interesting to see next year the impact that Covid-19 had on renewable energy consumption.
So let's quickly link it back to investing. I think that there are a few well known European companies in this space. Some that quickly come to my mind are Vestas Wind Systems, Siemens, ABB and Iberdrola.
Are there European companies that you find more interesting when thinking about renewable energy?
I'm curious to hear your suggestions, so please share them with me and the readers in the comment section below 🙏
🌲 Recommended Read
This week I would like to point you at a very interesting shareholder letter from Warren Buffett. He wrote this one in January 1966 as a reflection his performance of Buffett Partnership Ltd in 1965.
I find this letter so interesting, because at the time he was worried about getting "too big" and therefore might not be able to beat the market every year.
Have a read over the holidays with a nice cup of coffee. His wisdom is very timeless and this is one of those shareholder letters that you don't hear a lot about.
Enjoy the read!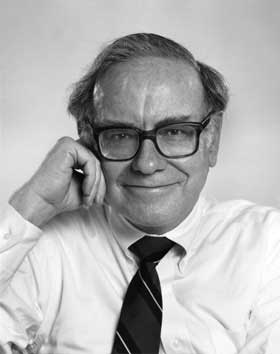 🌲 Recommended Video
Sven Carlin did an excellent analysis of AT&T ($T). I really like his style and he gives a good example of why you could own the stock and when to sell it.
I highly recommend subscribing to his channel to support this brilliant European investor. He's my personal role model in the European investment community 👌
---
That's it for the week. I hope that you enjoyed this week's 5-Bullet Sunday 🙏
As always, have a lovely week ahead!
PS: don't forget that every comment = 1 Euro to Kiva.
Yours Truly,
European Dividend Growth Investor
---
---
Disclaimer
I'm not a certified financial planner/advisor nor a certified financial analyst nor an economist nor a CPA nor an accountant nor a lawyer. I'm not a finance professional through formal education. I'm a person who believes and takes pride in a sense of freedom, satisfaction, fulfillment and empowerment that I get from being financially competent and being conscious managing my personal money. The contents on this blog are for informational and entertainment purposes only and does not constitute financial, accounting, or legal advice. I can't promise that the information shared on my blog is appropriate for you or anyone else. By reading this blog, you agree to hold me harmless from any ramifications, financial or otherwise, that occur to you as a result of acting on information provided on this blog.