This week was all about the US election in the news, but it didn't stop me from focusing on what I can influence: this blog & the community and creating new content.
This week Dividend Dane published his first post online (about Novo Nordisk) and I had the honor for it to be on this blog.
Besides that we released another Podcast episode of Dividend Talk. This week we went in-depth about what we learnt about the importance of the balance sheet and how we analyze it. We are not only talking theory there, because we also gave some examples about popular names like UPS, Starbucks and AT&T.
Interested? Have a look yourself. The YouTube version is supported by visuals of the actual balance sheets. Prefer Spotify? Click here.
Having said that, enjoy this post with your favourite coffee (mine: Cappuccino based on Alpro Barista Soya milk from Danone).
I hope you enjoy it!
---
5-Bullet Sunday is a weekly blog post with 5 topics that were on my mind this week related to Financial Independence and Dividend Growth Investing or something that just fed my curiosity. An overview of earlier posts can be found here
🌟 Biden has won, what to do next?
First of all, let me congratulate all the readers that have voted for Joe Biden. Your candidate has won the election of the world's modern empire 🎉.
Just be aware that it also comes with responsibilities which means that we as Europeans mostly expect you to lead by example.
Having said that, this is not a political blog and I honestly couldn't be bothered too much about the color red or blue 😉
What I do care about is my journey towards financial freedom.
So, we know that the US is changing their president and I also mentioned about a Trump premium before. Hence, what should I do?
To be honest, this question became a bit easier to answer.
Firstly, there's a big chance that the republicans will keep control in the senate and this means that Biden won't get to change a lot.
Secondly, I think that the market at the moment would rather go into some stress because of a potential epic #bitchFight from Trump in case he doesn't want to leave the White House or an increased further spike of Covid-19 cases.
Having said that, there are too many risks and uncertainties in the market.
Therefore I will keep dollar cost averaging my monthly contributions into the stock market, but I won't pull from my war chest until I see another 10% drop from where we are now.
How about you? Does the outcome of the presidential affect your short-term investment strategy?
🌟 Building the community
I get a lot of energy from engaging with you and I just love creating content that meets your needs. Thank you also for all the support and kind words which you have given me since the beginning of this year when I started this blog.
In my opinion this blog is also not about me. It's about us as European Dividend investors. This is also one of the reasons why I asked Dividend Dane to write a blog post for us. He is Danish and knows Novo-Nordisk, so who better than Dividend Dane to write a blog post about the company?
I am not building this website as a blog. I'm building it as a platform.
It may take a while before we get there, but every little step brings us closer!
My real dream is to bring democracy in European stock information, especially about dividend related data. I am sure that I can't do this alone, but I strongly believe that together we could get pretty far with it.
Having said that, I want to get closer to where you are to be able to truly engage with you. Until now I've mainly been active on Twitter and responding to your questions via email.
But honestly, until the start of this year I wasn't even using Twitter at all. I was actually mainly active on Facebook under my private account and this is where I was also following the different investing Facebook groups.
Having said that, not that long ago I created a Facebook page and from now on I will share all my posts also on Facebook so that it will appear on your timeline. Just follow me there and it might be easier to engage with me going forward.
I also created a Facebook group on that page, so feel also free to join there as well. It will allow you to ask any dividend investment or personal finance related questions or post topics yourself.
To conclude, this means that you can now engage with me via one of the below social media platforms which should make it much easier for you to get in touch with me:
Let's build this community: stronger, together.
Hope to see you around there!
🌟 This time it's different – Covid-19
Many countries are going into lockdown again due to the impact of a second Covid-19 wave. This should come as no surprise to the readers on this blog, because I referred to this many times before in previous 5-Bullet Sunday posts.
I am curious to what this will mean to the stock market and our portfolios. The first lockdown had a severe impact on our daily lives and this led to a very quick stock market crash. I'm sure you all remember this!
To many of us this also created great buying opportunities. Growth stocks have been skyrocketing and many of dividend stock purchases that I made at that time have nicely increased from a share price point of view.
Having said that, this time feels different though!
Although several countries are already in lockdown or something similar to that. I do have a feeling that it's different for several reasons:
we know more about the virus which allows us to implement tailor-made and more local restrictions
there's much more business going on. Streets are still relatively busy
many companies that provide services have adjusted and prepared for a second wave. Therefore it's much more easier as a customer to keep making use of their services
governments are stuck between wiping out the virus vs wiping out the economy. Hence why the government is doing their utmost best to keep the economy going as much as it can (i.e. schools stay open here for toddlers and we are still allowed to go outside a bit).
Knowing this, I think that we won't see a sudden market crash due to covid-19 like we saw back in March. If anything, it would expect a much slower decline driven by for instance an earnings recession.
But like mentioned before, the transition of power in the US and a second Covid-19 wave are real risks. This could actually give us the prerequisite for a perfect storm in case a black swan arrives.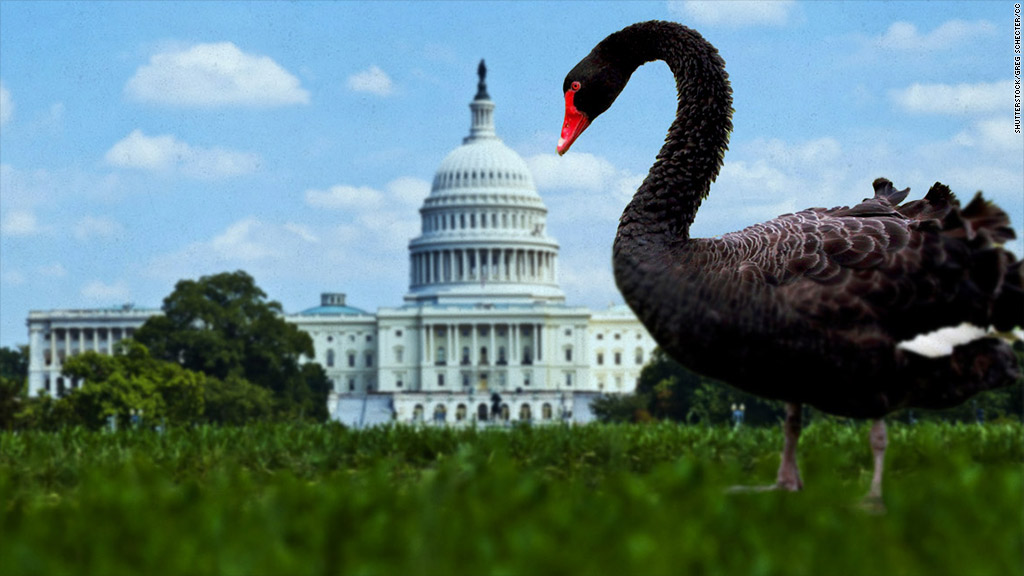 So stay calm & invest wisely.
🌟 Recommended Reads
My recommended reads today are all about stock analysis of certain companies. I hope you find them useful 👌
My buddy Engineer my Freedom just released his stock analysis about 3M ($MMM). I like how he's constantly improving his model and this time he added a dividend safety score in his analysis. I own 3M and I find it a great company. It's actually a tier-1 position for me. EMF's analysis was a good reminder about the risks associated to 3M and I'll definitely keep an eye on those.
The next stock analysis was recommended by Milos Markowic and it was about Bayer AG. Unfortunately you might need to sign-up for a free trial with SeekingAlpha to still be able to read this. Having said that, I found this article from Wolf Report very good and he really described the troubles at Bayer very well and at the same time the opportunity that it provides.
Last but not least, Jason Fieber shared his analysis about Abbvie. I know that many of you find this a very interesting stock when looking at my Twitter timeline. I think that Jason does a very good job by making the case for the company and at the same time he highlights very real risks about the company. In this market, high-yielding stocks have typically something broken or a serious risk and we should be aware of that as investors.
---
Are you analyzing stocks as well and publishing your work online? Feel free to reach out to me to get your work included in an upcoming 5-Bullet Sunday post.
🌟 Recommended Video
Let's stay a little bit in the theme of the US election. The following video appeared on my timeline and I found this very interesting.
Did you know that a former US president is not allowed to drive their own car anymore, ever?
I wonder if Joe Biden made a conscious decision here, but then again, he is more known for taking the train than using a car.
---
That's it for the week. I hope that you enjoyed this week's 5-Bullet Sunday 🙏
As always, have a lovely week ahead!
PS: don't forget that every comment = 1 Euro to Kiva.
Yours Truly,
European Dividend Growth Investor
---
---
Disclaimer
I'm not a certified financial planner/advisor nor a certified financial analyst nor an economist nor a CPA nor an accountant nor a lawyer. I'm not a finance professional through formal education. I'm a person who believes and takes pride in a sense of freedom, satisfaction, fulfillment and empowerment that I get from being financially competent and being conscious managing my personal money. The contents on this blog are for informational and entertainment purposes only and does not constitute financial, accounting, or legal advice. I can't promise that the information shared on my blog is appropriate for you or anyone else. By reading this blog, you agree to hold me harmless from any ramifications, financial or otherwise, that occur to you as a result of acting on information provided on this blog.