Happy Halloween everybody!
This week was a productive week again. Firstly I shared my view on SAP's recent price drop in response to their quarterly earnings report. Secondly Engineer My Freedom and I had another full-packed Podcast with a reflection on lot's of quarterly earnings.
Having said that, today is a special edition for 5-bullet Sunday, because everything will be in the theme of Halloween. I hope you enjoy it!
---
5-Bullet Sunday is a weekly blog post with 5 topics that were on my mind this week related to Financial Independence and Dividend Growth Investing or something that just fed my curiosity. An overview of earlier posts can be found here
🎃 My #1 Deep Red Stock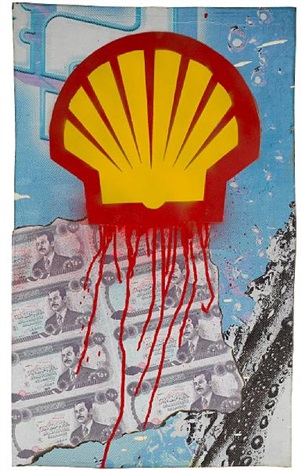 It may come as no surprise to frequent readers of this blog, because Royal Dutch Shell is definitely my #1 deep red stock in my portfolio.
I am currently at a paper loss of 49% from all money invested in this stock. However, if we consider the dividends reinvested, then I'm at a 31% paper loss from my net investments out of my savings.
This is off course a lot of paper loss, but I'm still holding my shares after their dividend cut and I explained my reasons here.
Having said that, portfolio diversification is the key here, because from a portfolio point of view the decline in Shell means a 3.5% impact in capital loss related to my whole portfolio.
This is why I diversify and this is a result of my portfolio allocation strategy in practice.
🎃 3 Halloween Dividend Growth Stocks
Is there anything better to invest in than funeral home stocks during Halloween? Let me share with you 3 Funeral home stocks that might be interesting for you as a dividend growth investor.
The first one is Service Corporation International ($SCI).  It is the largest provider of funeral and cemetery services in America and was founded in 1962. It currently yields 1.74%, increased its dividend for the last consecutive 9 years and has a 5 year average annual dividend growth rate of 16.19%.
The second one is Matthews International Corp ($MATW). The company is mostly known for its bronze memorial products and the production of caskets. The company is part of a select group of dividend challengers with a dividend growth streak of 25 years. It currently yields 3.92$ with a 5 year average annual dividend growth of 11.98%. This company has very attractive metrics and it could be a good consideration for further research.
The third company is Hillenbrand Inc ($HI). This is not a pure play company in the death industry, but it sells approximately 45% of all the caskets sold in the United States. The company currently yields 2.91% with a dividend growth streak of 13 years. Their 5 year average annual dividend growth is not that strong with a meager 1.23%
---
I'm curious to learn if anyone of you owns shares in one of these companies. I must confess, Matthews International Corps looks very interesting to me!
🎃 Upcoming Earnings
Another week of quarterly earnings again. This time it starting to cool down a little bit after two heavy weeks of earnings from Dividend Aristocrats. Companies presented in bold are proud Noble 30 index members.
02-Nov-20: Realty Income Corp ($O), Clorox Co ($CLX), Waste Management Inc. ($WM)
03-Nov-20: Koninklijke DSM ($AMS:DSM), Bayer AG ($ETR:BAYN), Emerson Electric ($EMR)
04-Nov-20: Koninklijke Ahold Delhaize NV ($AMS:AD), Groep Brussel Lambert NV ($EBR:GBLB), Qualcomm ($QCOM),
05-Nov-20: Solvay SA ($EBR:SOLB), Munich Re ($ETR:MUV2), Derwent London ($LON:DLN)
06-Nov-20: Vopak NV ($AMS:VPK) , CVS Health Crop ($CVS), Hershey ($HSY)
🎃 Recommended Reads
Let's have some Sunday reading in the spirit of Halloween to remind us of all the blood flowing through Wall Street:
Lot's of lessons for investors in there!
🎃 Recommended Video
Ian Lopuch has created a great Halloween edition in his latest YouTube video by sharing his Monster Dividend Portfolio.
Check it out in case you are interested to learn about his holdings and some very interesting portfolio statistics.
---
That's it for the week. I hope that you enjoyed this week's 5-Bullet Sunday 🙏
As always, have a lovely week ahead!
PS: don't forget that every comment = 1 Euro to Kiva.
Yours Truly,
European Dividend Growth Investor
---