A lot has been going on again this week. I have been abroad a bit for business, which always means that it's hard to keep track on the companies that I follow, but I have been catching up quite a bit since the start of this weekend.
Some of the interesting stories that I read are mentioned in this week's 5-Bullet Sunday.
Enjoy the read!
5-Bullet Sunday is a weekly blog post with 5 topics that were on my mind this week related to Financial Independence and Dividend Growth Investing or something that just fed my curiosity. An overview of other earlier posts can be found here
🌟 The power of the community
The richest of the richest were enjoying their short retreat in Davos.
In the meanwhile, DividendDiplomats did an excellent job in showing how the Dividend Investors community kept humming along in creating sustainable wealth. I just want to give a shoutout to them 👏👏👏, because I can only imagine how much time they have spent on creating that very insightful overview.
Regarding our friends in Davos: I just hope that they really started tackling some of the biggest challenges of today, because the unfortunate fact is that a lot of power is in their hands. #ClimateChange #WealthGap #4thIndustrialRevolution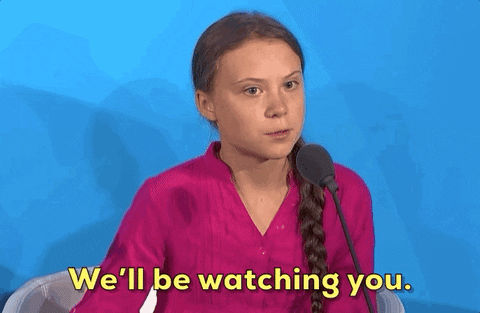 🌟 Earnings season has really started.
Earnings season has finally started. For me this is the nicest part of the year, because we are receiving the latest quarterly earnings and the annual reports.
For me it means a lot of reading, but I'm loving it!
I am often investing half of my net income, which means that it took me at least 80 hours to earn it. Spending another 40 hours on figuring out where to invest it wisely seems not to be too much from such perspective.
Having said that, Johnson & Johnson ($JNJ) is one of my favorite dividend growth stocks and it reported a 2019 Full-Year EPS of $5.63 (+0.4%) and an adjusted EPS of $8.68 (+6.1%). Depending on which figure you use, it would mean a 26.3 P/E ratio or 17 P/E. It currently spots a 2.25% dividend yield and I find that a bit too expensive at this moment in time.

Another Dividend Aristocrat that reported its earnings was Procter & Gamble ($PG). It reported a diluted net earnings per share of $1.43 (-61%) primarily due to accounting adjustments from the Gillette Shave Care business. Core earnings per share $4.52 (+7%). Currency-neutral core EPS +15%. The stock currently yields 2.4%.
It's good to see that $PG found its way to growth again, but the share prices is way too high for me.
🌟 Next week's earnings
European companies are slowly starting to report their earnings. The following European Dividend Champions that I find interesting will be announcing their earnings (this often includes their proposed dividend):
Tuesday 28-Jan: Kone Oyj ($HEL:KNEBV), SGS SA ($SWX:SGSN)
Wednesday 29-Jan: Novartis AG ($SWX:NOVN), Elisa Oyj ($HEL:ELISA)
Thursday 30-Jan: Roche Holding (SWX:ROG), Unilever NV ($AMS:UNA), Royal Dutch Shell Plc ($AMS:RDSA), Diageo plc ($LON:DGE), Stora Enso OYJ ($HEL:STERV), Volvo B ($STO:VOLV-B), UPM-Kymmene Corporation ($HEL:UPM)
Royal Dutch Shell is one of my biggest positions, so I'm very curious if they keep firing on all cylinders while slowly transitioning in cleaner energy sources.
From a US perspective the upcoming week will be one of the busiest weeks in earnings season, because approx ~370 US companies will be reporting their earnings. Keep an eye on the following US Dividend Growth stocks that are generally on my watchlist:
Monday 27-Jan: $MMM, $AGN
Tuesday 28-Jan: $APPL, $UTX, $MCD, $SBUX, $MSFT, $PFE, $V
Wednesday 29-Jan: $ADP, $T
Thursday 30-Jan: $MO, $HSY, $VZ, $HON
Friday 31-Jan: $XOM, $CVX, $CAT
🌟 Beating the S&P500 challenge
I very much enjoyed reading the post from Mr.1500 in which he took up the challenge from Dividend Growth Investor to see if he could beat the S&P500 over a period of 10 years.
He's in his second year and he's doing pretty well 👏. I very much suggest reading his post!
🌟 Learning from millionaires
From whom to better learn than from millionaires? I very much enjoy reading the interviews from ESI Money and the last one was no difference.
I liked reading it, because the last one was about a self-made millionaire mainly through investing and letting the investments compound. Something that resonates very well with my approach to building wealth.
If you are interested to read more of those stories then I recommend you to have a look at the full archive at the ESI Money Blog.
---
This was it for the week. I hope that you enjoyed this week's 5-Bullet Sunday.
If you liked reading this post then please hit the like button. I would be very grateful 🙏.
Feel also free to ask any question via the comment section or subscribe to this blog if you want to be notified for any upcoming posts.
For now, have a great Sunday!
---
Disclaimer
I'm not a certified financial planner/advisor nor a certified financial analyst nor an economist nor a CPA nor an accountant nor a lawyer. I'm not a finance professional through formal education. I'm a person who believes and takes pride in a sense of freedom, satisfaction, fulfillment and empowerment that I get from being financially competent and being conscious managing my personal money. The contents on this blog are for informational and entertainment purposes only and does not constitute financial, accounting, or legal advice. I can't promise that the information shared on my blog is appropriate for you or anyone else. By reading this blog, you agree to hold me harmless from any ramifications, financial or otherwise, that occur to you as a result of acting on information provided on this blog.